Orbital Operations, 3 September 2023
From the Thames Delta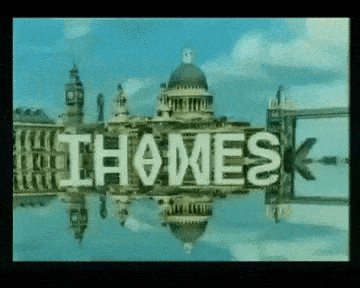 Hello from out here on the Thames Delta. This is your weekly broadcast about what I'm thinking about and looking at. The share buttons are up there, and feel free to forward it along if you find something herein useful.
I took Monday off to go to a craft show and catch a slight cold. I spent most of Tuesday working on a single five-page sequence that's been giving me trouble for days. That was when I realised I have to double up my work days for the foreseeable if I'm going to have a prayer of keeping up, and so that's what I'm doing.
Other work things are happening in the background, but nothing I feel like talking about yet. I need to focus on what's in front of me. I have a great many plans and schemes and deals in the air, but I'm running out of year, and I've lost so much of this year to disease and death around me that I really need to hunker down and get shit done.
If you're in the same boat and stressing about all the things you have to do before the end of the year? Always remember: it could be worse. You could have actual brain worms.
One weird trick for outlining your story if you're bogged down.
Write a list down one side of a page - numbered 1 to 13. Can you describe your story's shape in 13 steps? If that has you stumped, then mark 1 as "introducing setting and protagonist" and 13 as "aftermath and closure." Now try and write each turn of your story in one or two sentences per number.
You may find you have too many numbers for your story, and it's all over by 8. Or you may find that you still have story to tell when you hit 13. Or, as I often do, you may find you have blank spaces in the middle - you know where you have to get to, but you don't yet know how to get there.
And now you have clues as to how the story wants you to tell it. Try it. It's really fucking annoying and embarrassing, but nobody but you will ever know.
'I'm profoundly cynical about my work and about most works I see in the world,' (Orson Welles) told Cahiers du Cinéma in 1958. 'But I'm not cynical about the act of working on material … it's the act that interests me, not the result; and I'm taken by the result only when it gives forth the odour of human sweat or human thought.'
ORSON WELLES: ONE MAN BAND, Simon Callow
People will tell you that they hate writing but love having written. I've always been the other way around. From the sweet and easy flow state to the picking-away at a block of unyielding stone with a pin, it all has pleasure. Problem-solving stages are awful but have the promise of a problem solved and something learned. The process of discovering or building the idea, and then asking questions of the idea, letting it run to see what happens, iterating and adding or subtracting. Sure, we're all commercial writers and we all have goals around being able to continue to buy food and shelter. But it's the act that keeps us up at nights.
Four philosophers attacking the same question across the 1920s in Europe. Short version: Wittgenstein, Heidegger and Walter Benjamin were all batshit, and the largely forgotten Ernst Cassirer emerges as a gentle man, cultured and "serenely innocent," who bugged out of Germany in 1933, four years after a public debate with Heidegger which clearly made a lot of bad shit very clear to him. Learning about Cassirer for the first time, I see the underpinnings of things I read about much later, particularly the action of myth in culture. His conception of the human as "above all a sign-using and sign-making creature" makes me imagine that Umberto Eco read and enjoyed Cassirer, and that they would have had a lot to talk about, particularly their love of eccentric libraries. Also this:
Cassirer perceived two central dangers that every culture is exposed to at every point in its development. First, every culture is manifestly susceptible to relapse. Every developmental step it takes can be reversed. Second, it is at times of greatest crisis, tension, and confusion—as during the years 1922 and 1923—that the danger of an unburdening relapse into a rigid and judgmental pattern of interpretation is at its greatest.
I don't know why I didn't pick this up when it was released in June, but I finally gave it a listen the other day. Laura Cannell is a violinist who composes with and in specific sites and places, chiefly in East Anglia. Here, she collaborates with six other women, living in six other places and working in six other genre spaces, to reimagine some of her compositions. To my ear, only one track out of twelve didn't really work so well. The others range from fascinating to immense. I've always found Cannell's work somewhat autumnal, so this might have been the right time to discover this collection of voices and strings and electronics. Misty music.
It's on Bandcamp, and the great thing about that is you can stream the record in its entirety twice before it asks you for money.
I'm pen-hunting. I've been using the Pilot FriXion erasable gel pen for years, but I've been finding recent units somewhat scratchier than I'm used to. And, being an erasable gel pen, they're not really archival - my daughter has found that high ambient heat can make the writing disappear (you can sometimes recover it by putting the notebook in a freezer for a bit). I'm looking at the Pigma Micron 08, as I also find the 03 a bit scratchy. Hit reply and tell the office if you use a great notebooking pen that you love.
I recently did a bunch of fast development in a Field Notes Heavy Duty reporter-style flipbook, a notebook form I hadn't used since I wrote DO ANYTHING. It went so smoothly that I'm going to look for some more spiral-bound flip notebooks.
I'm also looking at these extremely curious notebooks. It's small and square and makes me wonder what kind of project would need to be developed in a square notebook.
My name is Warren Ellis, and I'm a writer from England. These newsletters are about the work I do and the creative life I try to lead. I send them every Sunday to subscribers. Feel free to send your friends to orbitaloperations.beehiiv.com , where they can read the most recent letters and subscribe for their own.
I'm represented by Angela Cheng Caplan at the Cheng Caplan Company and David Hale Smith at Inkwell Management and Joel VanderKloot at VanderKloot Law. Please add [email protected] to your email system's address book or contacts or move this email to primary in your inbox!
WARRENELLIS.LTD is my personal notebook, in which I make new entries several times a day. Think of it as all the things I can't fit into this newsletter, from links and bookmarks to reviews, random thoughts and life notes. If you use a RSS reader, it generates a feed at https://warrenellis.ltd/feed/ .
This letter has been zapped to you via Beehiiv.
Summer is ending. Autumn approaches. Hit a cheapie shop and get yourself some plastic food containers to batch some meals in. My favourite thing to do is to get a bunch of any old tomatoes, halve if small or quarter if big, drizzle them with oil, a bit of salt, some smoked paprika and a little balsamic vinegar, and roast them low and slow for an hour or two, throwing on some chopped red peppers in the last twenty minutes, and then blitzing them with a stick blender. Batch the resultant mess up, and the next day, make up the same volume of vegetable bouillon as one of the batches, mix it all together in a pot on the hob and get it to a nice heat, and you've got a great soup to pour in a mug. It's autumn. Go slow and be good to yourself. See you next week.